Le'Veon Bell says he talked to Antonio Brown after controversial exit: 'You won't hear me talk bad about AB' - CBSSports.com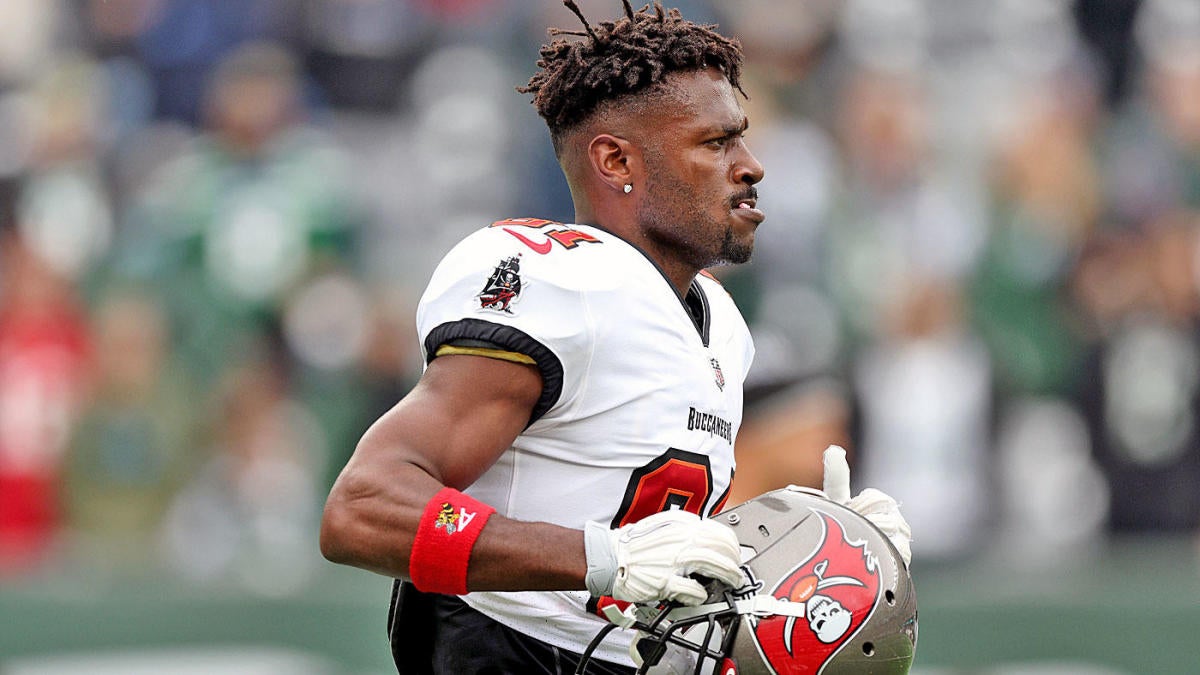 Antonio Brown had another controversial exit from an NFL team Sunday, yet his departure from the Tampa Bay Buccaneers in the middle of a game was a new way for the four-time All-Pro wide receiver to go out. Despite the Buccaneers' rally to beat the New York Jets -- after Brown's exit -- all the questions were focused on Brown walking away from his team (and possibly the NFL for good). 
Le'Veon bell was part of the Buccaneers rally, scoring the two-point conversion attempt in Tampa Bay's 28-24 victory. Bell was reunited with Brown in Tampa Bay this year, yet isn't going to crucify his teammate for his actions. He already has talked to Brown about the situation. 
"I found out when we got into the locker room at the end of the game. I instantly sent him a text to try and catch up real quick. He texted me back and I talked to him," Bell said after the game. "He's still one of my close friends and you won't hear me talk bad about AB at all. 
"Obviously, I understand things happen, but he's one of my close friends that I've been around. Close teammates. Overall, he's a good person. Obviously, he's had some bad decision making sometimes. He's human. He's not perfect. We'll continue to move on without him and keep moving forward."
Brown had three catches for 26 yards in the victory, yet the Buccaneers were trailing 24-10 when he exited the game and walked off the field. Tampa Bay head coach Bruce Arians spoke to Fox Sports' Jay Glazer after the game explaining he tried to get Brown to go into the game and Brown refused. Arians tried to get Brown to go in again and he refused, which is when Arians told Brown to leave. When asked if he saw Brown take his jersey off, Arians said he did and he "never seen anything like it in all my years."
"He is no longer a Buc," Arians told reporters after the game. "That's the end of the story, let's talk about the guys that went out there and won the game."
Other players on the Buccaneers were also asked about the Brown debacle. Tom Brady proclaimed empathy needs to be shown for Brown after this exit, while Rob Gronkowski didn't go too far on the matter. 
"Obviously, I heard a little about it. I was really focused on the game," Gronkowski said. "I'm sure I'm going to catch up with my teammates and coaches. That's part of the team, a situation like that. I just wish everyone the best in whatever the situation was."